Here's a timely reminder of on some core web principles, such as "algorithms can be stupid" and "don't rely too heavily on free services"….
Earlier today, I wanted to share a video link to one of my Big Data videos, so went to my channel at youtube.com/user/timoelliott – only to find the following ominous message: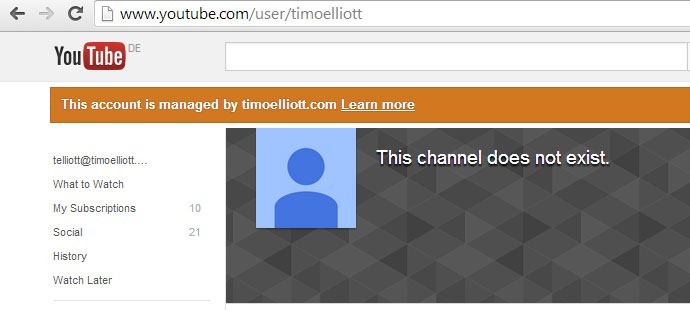 Uh-oh! All my videos gone, unobtainable — what did I do wrong?!
Well, it turns out that your YouTube account is linked to your Google+ account, and something, somewhere went haywire at Google+.
The site suddenly suspected me of "impersonating myself" and suspended my account until I proved my existence, by providing links showing a "significant community that knows you by this name", an uploaded passport photo, or links or scans of articles.
While I'm waiting for the review, I'm persona non grata on both Google+ and YouTube, waiting for a process that can apparently take days: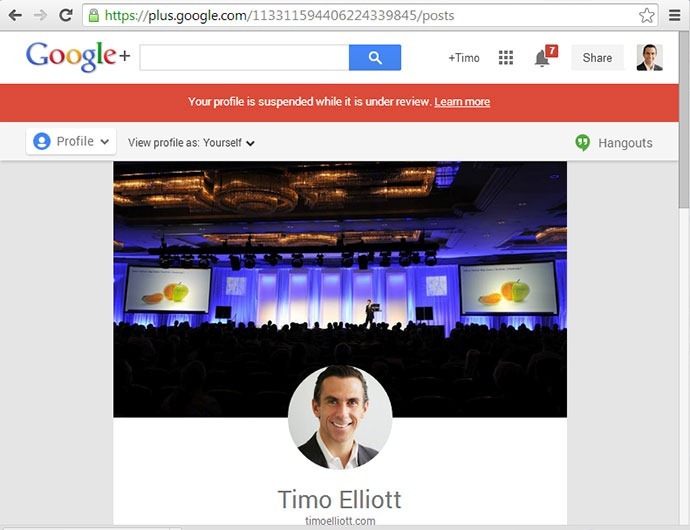 I'm guessing that the culprit is simply an algorithm that checks the application of the Google+ "real name" policy, and decided that my name didn't sound "real" enough (Yes, Timo is my real first name – it's Finnish. I'm half Nordic).
In this case, the only "suffering" should be the a few less YouTube videos watched. But as Google and other services become ever-more essential in many people's lives, it's a chilling reminder of how much power these companies have – power that will only skyrocket in the future with technologies like Google Glass and face recognition.

The real problem with these procedures is their "delete first, appeal after" nature (doing it the right way around would require much more expensive human intervention –  which would disrupt the existing business models, and so isn't going to happen any time soon).
I'd ask for your help to vouch for me, but there's no obvious person or link to send such information to. There's a certain irony in a company that is at the bleeding edge of "customer analytics" being quite so casual with its own customer service (although, of course, I'm more the "product" than the "customer", since I only "pay" with my eyeballs on ads promoted by the real customers).
Another delicious irony is that even a cursory Google search of my name returns thousands of results (photos, articles, presentations…) that constitute a "proof of my existence" that would be MUCH harder to fake than an uploaded scan of my passport photo: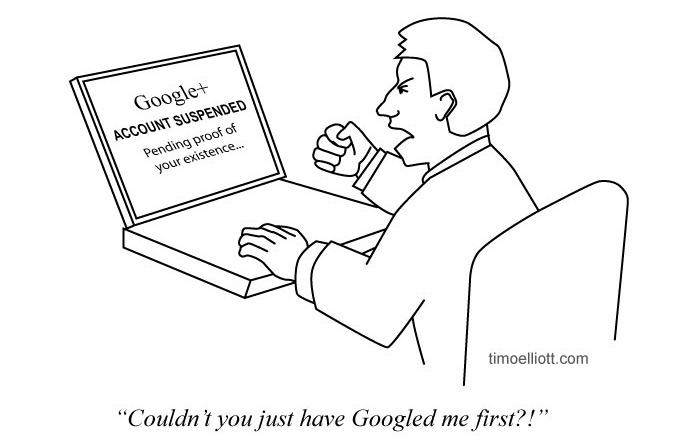 The moral of the story is "be wary" – especially of "free" services.
Now, I just hope to be able to do a Google Hangout in time for my next SAP Big Data Chat about Data Science…
Share and Enjoy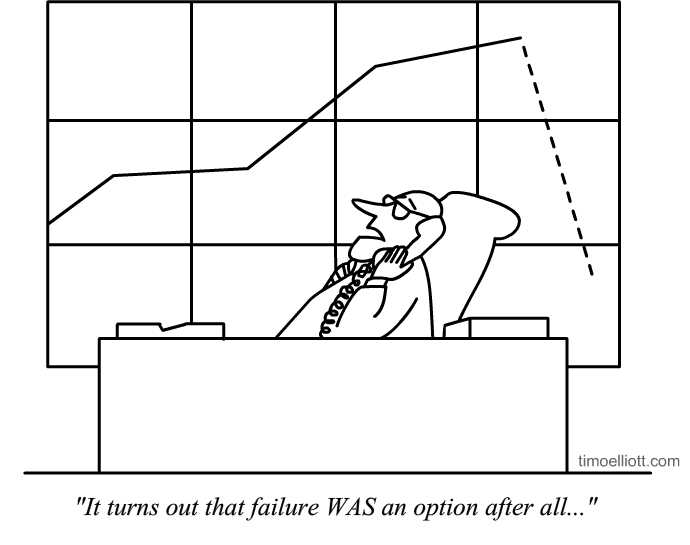 Share and Enjoy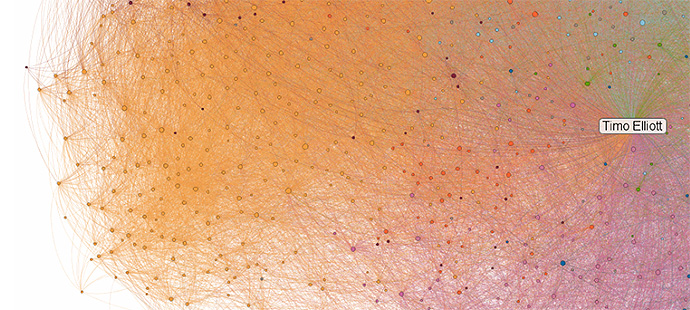 Michael Brenner of the SAP Business Innovation Blog interviewed me as part of a series of interviews with thought leaders on the topic of the Future of Customer Experience, Work and Resource Optimization.
This kickoff interview was about the future of business and social networks and how they are transforming the future of business, and was first published on the SAP Innovation Blog.
As the economy becomes more global, supply chains become more complex. How can companies manage this growing network of suppliers and partners?
Supply "chain" makes modern commerce sound more linear than it really is – especially with deep customization and consumer co-creation. It has to be as easy to work with a partner or supplier as you could with a department of your own company. Crucially, what has changed is that information flow between companies is now vastly more sophisticated.
Will the increasing inter-connectedness of people around the world push companies and governments to become more open and transparent?
Consumer sharing of information has certainly forced a lot more transparency in terms of the quality of goods and services – if you have a bad product, you can no longer hide it. Consumers now expect lots of deep information to be available online for any product. But this doesn't (yet?) necessarily extend to the companies themselves – for example, Apple has thrived on a culture of almost total secrecy.
The "sharing economy" has emerged from the monetization of our social connections. How do you see that evolving?
I'm not sure about the wording — I certainly don't think people sat around looking at their social connections and wondered how they could monetize it. Rather, a culture of sharing information naturally extended to physical goods, and reduced the perceived dangers of sharing with "strangers". In the future, more and more products will turn into services – but companies will fight back for their part of the market. For example, there are now companies that let you rent out your car when you're not using it — but there are also car companies that will efficiently let you use a car whenever you need it. The net result might look very similar.
What are the implications of having a truly networked supply chain where everyone is connected in real time?
History shows that as soon as you make the supply chain more efficient, people find new ways to make it even more complex. The ability to do things in real time will above all result in much more customized products and services.
Many companies are struggling to find their voices in social networks. How do they change that?
It's just part of modern business, like struggling with your supply chain or financial systems. How do you change that? You decide it's a priority.
As companies outsource more and more to their supplier networks how will this affect their ability to innovate?
The ability to use the wisdom of many suppliers to do things in brand new ways is now increasingly cited as a reason to have a supplier network in the first place – e.g. Airbus reaching out to suppliers for the next generation of their planes, co-innovating with those who have the most expertise.
Share and Enjoy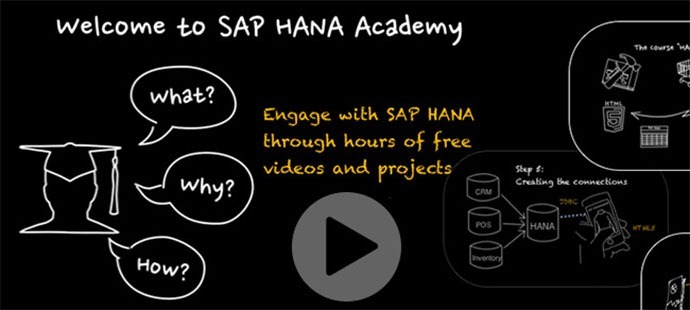 At SAP TechEd in Amsterdam, I caught up with Philip Mugglestone to chat about his work teaching SAP HANA at the SAP HANA Academy.
Philip, what's your role and background?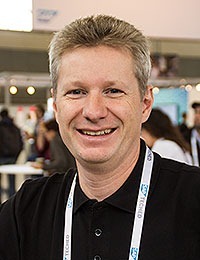 I'm a senior director of the SAP HANA Academy. I mainly have an analytics background: more than 10 years with SAS and many years with Business Objects. I'm passionate about predictive and data mining, UI development, and analytics in general.
What is the HANA Academy?
The HANA Academy provides you with "how to" tutorial videos, which allow you as a developer to actually see how you do things with HANA. It's not to sell you HANA, it's to show you how to actually how to use it, answering questions like "what's the syntax", "where do I click", etc.
The Academy is now a year old, with 350+ video tutorials, 100,000 visitors, and over 1000,000 page views. The tutorials cover all aspects of HANA: how to restart HANA servers, how to create a user, and so on. For example, there's a video on how to use each of the predictive algorithms available in SAP HANA. The site was inspired by the Khan academy, with five to eight minute videos on specific topics — and it's free, with no registration required.
The videos are made by a team of six people spread across the world: Joe King, Julie Blaufuss, Denis Van Kempen,  Jamie Wiseman, Tahir Babar Hussain (known to all as "Bob") and me. The videos are hosted on YouTube, but you can access them through the academy web site: http://academy.saphana.com.
We also provide all the code next to the video, and you can request a developer sandbox so that you can follow along with the training. The videos are all in English, but we have a team in China working on creating voiceovers.
We also provide end-to-end scenarios, to help you through the process of building a whole enterprise solution. For example, we have one called "HANA recommends" – it's a retail-focused, business-to-consumer customer loyalty application that makes real-time recommendations.
The tutorials don't only include HANA, but also cover the SAP UI5, web services, the mobile application, etc. A version is available on the Apple appstore: HANA Recommends example application.
Screen shots from the "HANA Recommends" application that you can build by following the videos on the HANA Academy web site.
What are things have you been working on?
Not only do we have all this content online, but we also go and teach it in free, three-day boot camps around the world. So far we've done this in Palo Alto, Sydney, Shanghai, and Bangkok, mainly with partners, and the feedback has been very positive. We ask attendees to bring along some real-life customer data, and by the end of the three days, they leave with a working application, giving real-life recommendations. We now have customers that are getting close to going production with applications that were built in the workshops.
The workshops have been so successful that we are now expanding it to focus on a broader set of industry solutions, starting with a three-day session in Paris before the end of this year. It's open to development partners, consulting organizations, and developers among our customers. If you're interested, there are still places left… to sign up, send an email to hanaacademy@sap.com.
How do you handle updates to the materials?
That's a great question, because everything changes fast as HANA adds new features. We try to make sure everything's up to date, but we also want to provide content for people who aren't on the latest versions. In general, we don't re-record if there's a just a small change to the user interface, but if the change means the tutorial no longer works, we'll redo it. For HANA service pack 6 we had twenty new videos available on day 1, and we're looking to do something similar for Service Pack 7 later this year.
How does this relate to other HANA learning and development outreach programs such as the OpenSAP courses?
Everything's complementary. You can do the HANA course on the openSAP site, but still want to be reminded about how to use a specific feature. Or vice-versa, you can look at some videos, then decide to do a full certification course, with exams, tests, etc. – which we don't offer on the Academy site. And of course there's lots of other material for developers available on the SAP Community site and other channels.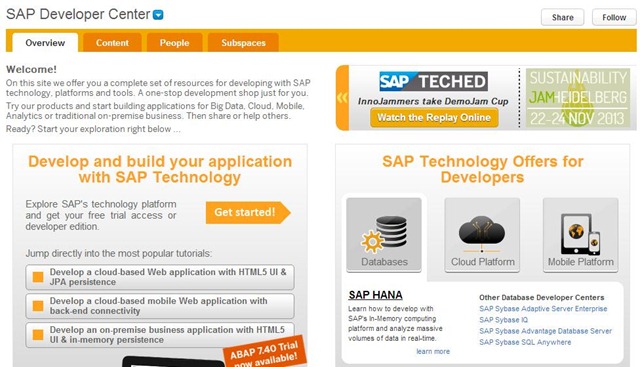 What are the plans for the future?
We're continuing to broaden the scope of the Academy next year, with more bootcamps around the world on a bi-monthly basis, and more videos. There's a huge list of new things to cover, such as text analysis, the new features coming up in SP7, the changes in predictive that are coming because of the KXEN acquisition and the partnership with SAS.
The biggest challenge we face is knowing what to do first – and so we'd also like to expand the community aspect to the site, so that we can get more feedback on prioritization, and maybe even some help on producing materials – we're not a large team, and HANA is evolving constantly. We can provide video production, if anybody inside or outside of SAP is interested in helping.
We're also going to add learning maps. Right now, we have sections by topic, but we don't have something that says "if you're new to HANA, we recommend you take courses A, B, and C".
Finally, we're also looking at other streaming/video delivery options, because YouTube is not available in China, for example.
Follow @saphanaacademy on twitter for more news!
Share and Enjoy
At SAP TechEd in Amsterdam this week, I had a conversation with SAP mentor Steve Rumsby about BI self-service and user trust.
You can get an idea of our discussion below, which echoes some other conversations I've had with IT organizations that are worried about potential bad analysis that could result from unfettered access to data. I'm very interested in your feedback: chime in with your thoughts and comments!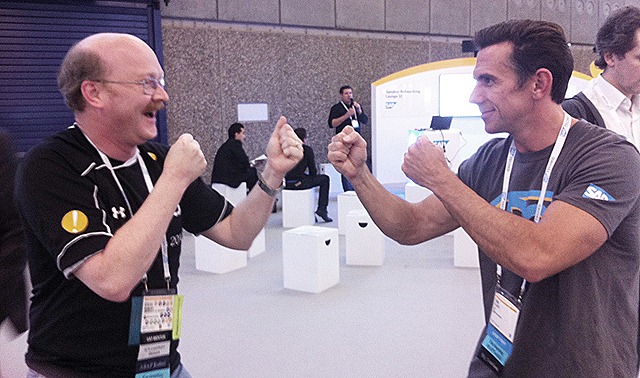 Steve, before we start, what's your background and role?
I'm the SAP technical manager at the University of Warwick in the UK. I'm formally responsible for our technical architecture, servers, storage, network, plus the development work. We run SAP ERP 6, GRC, solution manager, plus other peripheral systems. I joined the IT department directly after finishing my computer science degree at the university.
So what do you think about BI self service?
I wrote about this on the SAP community network. I can see why people get excited about it, but it makes me feel nervous. I think it's a double-edged sword. There are lots of good things that you get from it – people able to get information themselves, without having to wait weeks, and so on. But what makes me nervous is people doing that without understanding the nature of the data they are trying to manipulate.
Any examples?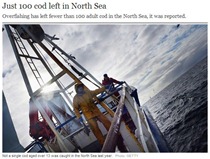 There have been some famous ones – for example, one respected UK newspaper reported that there were only a handful of adult cod left in the North Sea.
The BBC did an investigation, and the result was that they were wrong by a factor of 1000000. The misunderstanding was based on comparing life-time information from cod in a different part of the world, and making unwarranted assumptions… if you don't understand fish, you won't realize you've made a mistake until you publish. If that was the organization's cash flow, people might not be so happy!
But surely the problem was this was a newspaper, with no expertise — if it was the cash flow, wouldn't the analysis be done by finance people, who do know what they're talking about?
Yes, but what gets people really excited is the ability to take data from all different places, and mash it up. So you start with data you do understand, but you mash it with data you don't necessarily understand, and you get an answer that you believe, but maybe you shouldn't. How do you know if it's false?
So is the answer to force business people to always go through IT experts? That has resulted in huge frustration, and business people creating shadow IT organizations…
The answer is that people need to understand what data they can trust and what they can't. It's about education and training: as soon as you go and use outside data, you must think harder about the trust-worthiness of the data and the analysis.
But when I look at organizations that are keen on "self-service", it's typically not about external data. It's more about fast-changing or manually sourced local or departmental data doesn't make financial sense to put in the data warehouse (e.g. for a one-off analysis) — yet some organization's BI strategy is still focused on the DW, so the users are stuck… what happens then?
In those cases, yes, users should be able to go ahead and do it, but they need to speak to somebody who can help them understand and sense-check the data.
I believe this is one of the critical roles of a BI competency center: it's not just about owning an infrastructure, but owning the general business problem of helping business people with their analysis, no matter what the tools used…
I agree…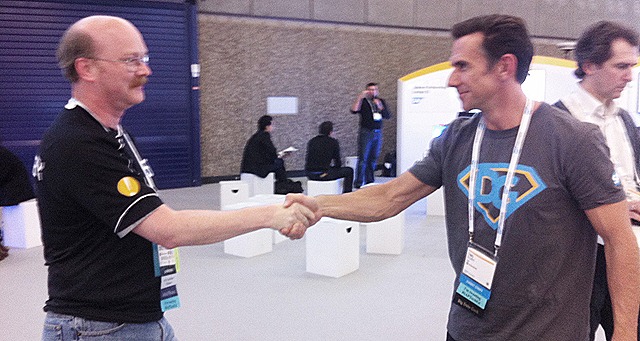 Further reading:
Share and Enjoy