Featured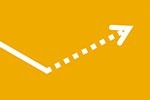 Interview: Where is Predictive Analytics Going?
I caught up with John MacGregor at this year's SAP TechEd Europe, and interviewed him on the latest trends in Predictive Analytics: What's your background in predictive analytics? Well, if I said...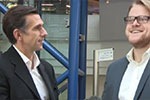 Interview: The Latest Trends in Analytics
At last week's UK & Ireland SAP User Group conference, Hans Loekkegaard of Red Commerce interviewed me on the latest and greatest trends in analytics. The full video is below – we had an good-natured...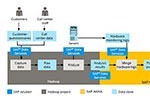 Why Enterprises Should Be More Interested in Hadoop
An example use case of Hadoop and in-memory systems extracted from the CIO guide to using Hadoop and SAP systems.  It's Time For Two Worlds To Come Together Earlier this year, I attended the Hadoop...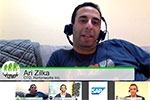 SAP & Hortonworks Hangout: Big Data Meets Enterprise Systems
Last month, I hosted a "Big Data Hangout" featuring Hortonworks CTO Ari Zilka and SAP's Irfan Khan talking about how the future of information architectures that combine the best of today's Hadoop...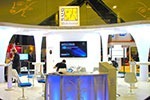 UK and Ireland SAP User Group 2013
I attended the UK & Ireland SAP User Group (UKISUG) annual conference this week, at the ICC in Birmingham, UK. After workshops and other special events on Sunday, the main conference was kicked off...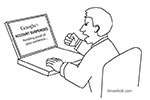 Google Plus Accuses Me of Impersonating Myself?
Here's a timely reminder of on some core web principles, such as "algorithms can be stupid" and "don't rely too heavily on free services"…. Earlier today, I wanted to share a video link to...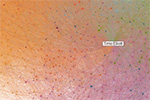 The Future Of Business And Social Networks
Michael Brenner of the SAP Business Innovation Blog interviewed me as part of a series of interviews with thought leaders on the topic of the Future of Customer Experience, Work and Resource Optimization. This...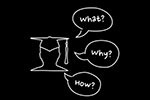 The What, Why, and How of SAP HANA Academy: Interview with Philip Mugglestone
At SAP TechEd in Amsterdam, I caught up with Philip Mugglestone to chat about his work teaching SAP HANA at the SAP HANA Academy. Philip, what's your role and background? I'm a senior director of...