What is The ROI of Ignorance?
It's easy to say "you shouldn't do a business intelligence project without an ROI case."
It is possible to build BI ROI cases (typically involving estimates of percentage improvements in part of a business process thanks to better information). But (beyond simple efficiency savings) they will always involve a certain leap of faith – because you don't know what you don't yet know.
But choosing not to know what is going on is a leap of faith, too — that can have much greater costs…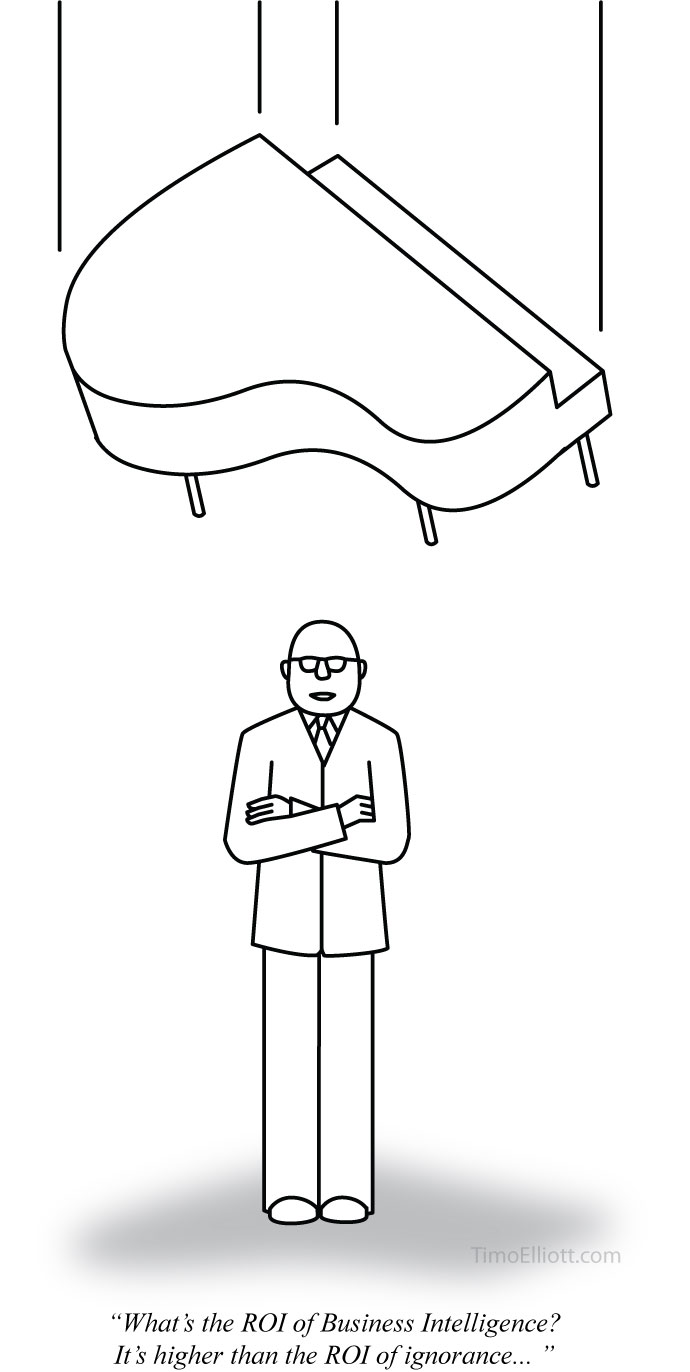 Related posts: