Great Analytic Dashboards on the BlackBerry PlayBook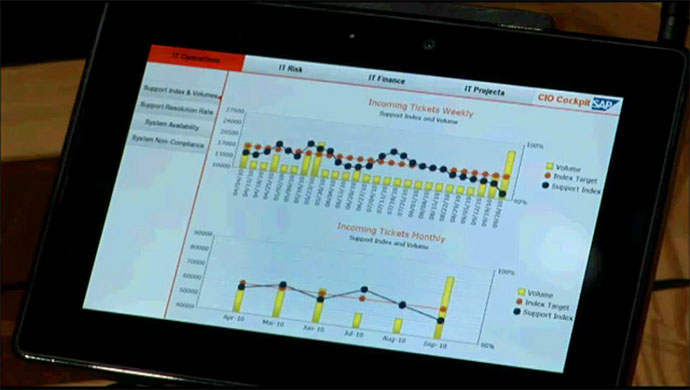 Corporate tablet alternatives to the iPad are now on the horizon. At Adobe MAX 2010, Mike Lazaridis demonstrated the features available through Adobe AIR on the BlackBerry PlayBook – including some SAP BusinessObjects Dashboards (formerly Xcelsius) using the export-to-AIR functionality developed by the SAP BusinessObjects Innovation Center.
You can already access your SAP data on an iPad with BusinessObjects Explorer for iPhone/iPad, and existing SAP dashboards should work on any device that supports the latest version of Adobe Flash (such as the Google Nexus One Phone) – although there's currently no support for multi-touch operations (soon available in Flash, but it will be a while before this is integrated into the SAP dashboards).
UPDATE: You can even "adapt" existing Xcelsius Dashboards for iPhone/iPod use, now that Apple has been forced to accept conversion tools. See this SAP Community Network post from Miguel Figueiredo
Related posts:
Share and Enjoy